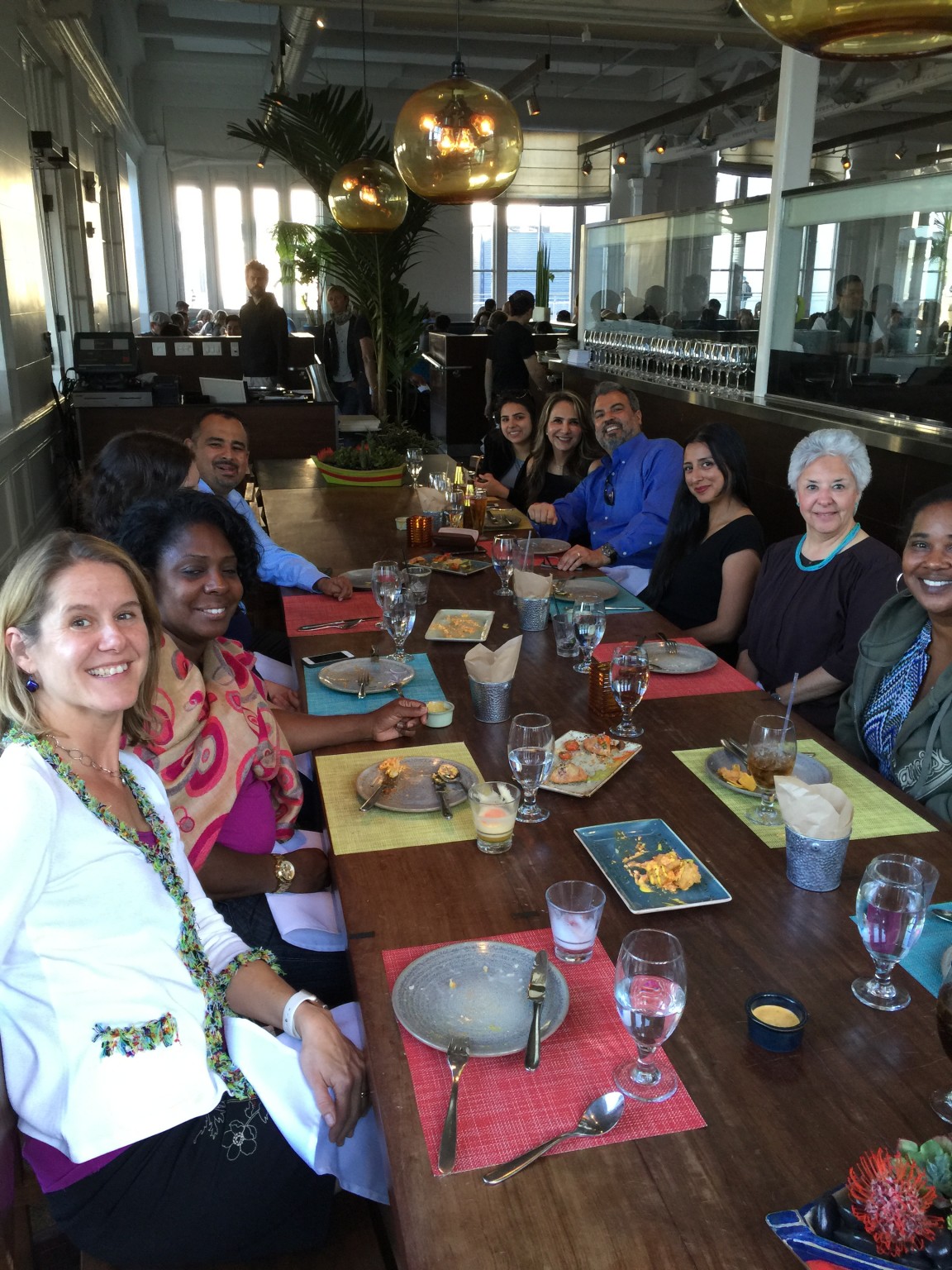 Photograph from HOP's most recent BOD Gathering
(includes non-HOP staff and BOD)
As 2016 draws to a close and we look ahead to 2017, Health Outreach Partners would like to recognize our Board of Directors, and extend our thanks to them for their support and leadership. We are grateful for the opportunity we had this year to continue working with long-time board members as well as to bring on three new members.
HOP's Current Board of Directors:
Carolina Lucero
Senior Vice President, Sea Mar Community Health Center
David B. Vliet, BHA, MBA
Chief Executive Officer, Tiburcio Vasquez Health Center, Inc.
Jana Eubank, Associate Vice President
National Association of Community Health Centers
Leanne Ta, Associate
Morrison & Foerster
Rigoberto Sabori, Board Chair
Chief Executive Officer, St. Barnabas Senior Services
Roxana Cruz Medical Director
Hunt Regional Medical Partners
Sharon Brown-Singleton, MSM, LPN
Director of Health Center Services and Support, North Carolina Community Health Center Association
Vernita Todd, MBA, FACHE
Senior Vice President, External Affairs, Health Center Partners of South Carolina
We look forward to strengthening the efforts of HOP together in the coming year.