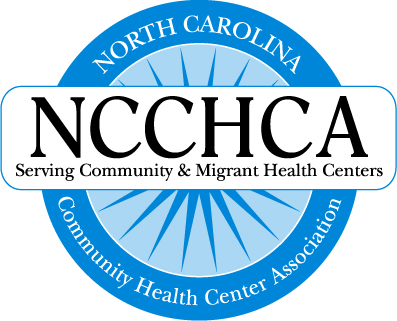 OUTREACH WORKFORCE DEVELOPMENT
2017 Webinar Series
About the Series
---
The North Carolina Community Health Center Association proudly presents our 2017 Outreach Workforce Development Webinar Series. This 5-part series, led by Health Outreach Partners (HOP), will cover a variety of topics to support outreach workers, directors, and supervisors in outreach program development. HOP, the National Center for Medical-Legal Partnership, the National Healthcare for the Homeless Council, and the National LGBT Health Education Center will present content and share strategies to help effectively reach specific populations, create a healthy work environment, and engage in medical-legal partnerships.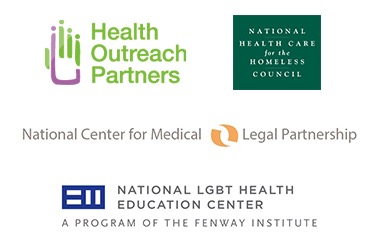 The Role of Outreach in Medical-Legal Partnership
Presented by National Center for Medical-Legal Partnership
June 28, 2017
Medical-legal partnership (MLP) is increasingly playing a critical role in health center outreach efforts – from connecting, enrolling, and sustaining individuals and families in a range of public benefits and services, to helping health care teams understand how to screen and triage different types of legal needs. MLP teams can help demystify the legal community and its resources, and equip outreach workers with the skills to more efficiently navigate community resources and bureaucracies. Outreach workers, in turn, bring essential insights and information to help MLP teams be effective on behalf of patients.  This webinar provides an overview of the medical-legal partnership model and identifies ways that health workers can work in tandem with attorneys and paralegals to address the social determinants of health. Examples from active MLPs will be described and participants will be asked to share their own experiences working with the public interest legal community.
Self-Care for Health Workers
Presented by Health Outreach Partners
July 12, 2017
Outreach workers provide crucial services where individuals live, work, and spend time. They often take on many roles, which can leave them susceptible to burnout due to long work hours, prioritizing others' needs over their own, and being a witness to the challenges and traumas that their communities experience. For health centers, it is important to promote and implement self-care practices within the workplace in order to recruit and retain staff, as well as foster a healthy and supportive work environment. This two-part series will provide an overview of self-care, including the various types of strategies that can be effective at the individual and organizational level. In part one of two, Health Outreach Partners will provide an overview of self-care and its importance for health workers. Specifically, presenters will discuss the benefits of practicing self-care for outreach workers and will present self-care strategies they have found to be effective. Attendees will also learn how to develop a customized self-care plan.
Organizational Self-Care
Presented by Health Outreach Partners
July 26, 2017
HOP will address organizational self-care – a broad organizational approach to foster a healthy and supportive work environment that can reduce burnout and improve staff satisfaction and retention. The presenters will demonstrate the importance of organizational self-care for the sustainability of health centers, explain concepts around compassion fatigue and burnout, and propose strategies to support organizations in establishing a culture of self-care
Effective Outreach Strategies for People Experiencing Homelessness
Presented by National Health Care for the Homeless Council
August 9, 2017
People who are homeless are a vulnerable population that can be elusive – even intimidating – for outreach workers. This webinar will talk about why it is particularly important for health centers to focus on this population, and provide effective outreach strategies to those without homes. Content will include common problems to finding and engaging this population into care, best practices to overcoming these challenges, and practical tips for frontline workers. Find out how good outreach skills can not only improve health, but end homelessness and transform lives.
Outreach to the LGBT Community
Presented by The Fenway Institute (National LGBT Health Education Center)
August 23, 2017
Healthy People 2020 and the Institute of Medicine have identified key health disparities faced by the Lesbian, Gay, Bisexual, and Transgender (LGBT) population. Engagement of LGBT populations is critical to providing culturally responsive care and population based health to reduce these disparities. In spite of the advancements in LGBT acceptance and policy, many LGBT people remain largely invisible to their primary care providers. This webinar will present best practices in outreach to the LGBT community, including: strategies for engagement of local LGBT community members and organizations; effective communication with LGBT people; strategies for sexual orientation and gender identity data collection; and creating an inclusive and affirming health care environment for LGBT patients, families, and staff.