We live in a country that has been made stronger by its rich immigrant history.
According to the most recent American Community Survey (ACS), the United States is home to approximately 43.3 million immigrants. This population accounts for 13.5% of the total U.S. population and includes naturalized citizens, lawful permanent residents, refugees and asylees, unauthorized residents, and persons on temporary visas.
[1]
Between 1970 and 2015, the percent of immigrants in the U.S. labor force more than tripled. Immigrants now account for 26.7 million of the 160.6 million workers in the civilian labor force (17%).
[2]
Employed immigrants support local tax revenues and federal public benefit programs, such as Social Security and Medicaid, through the payment of income taxes and payroll taxes, respectively. Nevertheless, many of these individuals are ineligible for these same programs due to their immigration status. Unauthorized residents, for example, are not eligible for public benefits; however, according to a report issued by the Congressional Budget Office in January 2015, more than half (50%) of employed unauthorized residents pay income and payroll taxes. In 2010, these individuals contributed $13 billion to Social Security and a combined $10.6 billion to state and local taxes.
[3]
Despite the myriad economic, social, political and cultural contributions immigrants have made to strengthen our country, there is an anti-immigrant climate sweeping the nation today. It is instilling fear and mistrust, and generating misinformation among immigrant communities. The current environment is forcing immigrants and their families to live quietly and out of view, unable to fully participate in or be supported by their communities. This "silent crisis" has many consequences, one of which is that immigrants and their families are choosing to forgo necessary primary and preventive care services, resulting in complications for their physical, mental and behavioral health. Outreach staff at community health centers have been and will continue to be on the frontlines of providing high-quality, responsive, culturally and linguistically appropriate health care services to immigrants and their families. Despite the strong, trusting relationships that outreach staff have built with immigrants in their communities, growing fear and mistrust are making it increasingly challenging to reach and provide essential health and social services to these individuals and their families.
[1]
Migration Policy Institute. (March 8, 2017) Frequently Requested Statistics on Immigrants and Immigration in the United States. Retrieved from: http://www.migrationpolicy.org/article/frequently-requested-statistics-immigrants-and-immigration-united-states#Unauthorized
[2]
Ibid.
[3]
Congressional Budget Office. (January 15, 2015).
How Changes in Immigration Policy Might Affect the Federal Budget.
Retrieved from https://www.cbo.gov/publication/49868
  For more than 46 years, Health Outreach Partners (HOP) has assisted community health centers and other safety net providers in developing and implementing health outreach programs that address the unmet needs of low-income and underserved communities. To support outreach staff at community health centers and other safety net providers address challenges they face as a result of the current anti-immigrant climate, HOP is organizing a series of convenings. These events will provide an opportunity for members of the community health workforce – particularly frontline staff – to network, share their experiences, and exchange best practices.
When & Where
Oakland, CA June 22

Hillsborough, OR July 18

Sunnyside, WA July 20

Fresno, CA August 16
Anticipated Outcomes Convening attendees will have the opportunity to:
Identify the challenges that Community Health Workers and other front line staff encounter while working to support the community in the current anti-immigrant climate;
Engage in facilitated discussion about effective outreach strategies in an anti-immigrant climate;
Identify and share self-care practices that promote the health and well-being of outreach staff in difficult work environments;
Build and strengthen their networks to facilitate further collaboration at the local level; and
Provide feedback and direct input to update and revise HOP's Silent Crisis Immigration Resource The updated resource, as well as a summary of the convening proceedings and recommendations, will be disseminated to health outreach staff nationwide.
For more information about the convenings, please contact Christina Mestas via email (christina@outreach-partners.org) or phone (510-268-0091).
Given the limitations and parameters of current funding sources, the most effective and efficient way to cover the costs for The Silent Crisis: Health, Health Access, & Immigration Convening Series is individual sponsorships. Your contribution impacts to the quality of care offered to immigrant families at community health centers. All sponsors will have their name, logo and an active link to their company website on HOP's Silent Crisis: Health, Access to Care & Immigration home page.  Sponsorships at the Champion and Advocate levels will also be recognized on the electronic and print versions of the Silent Crisis Resource Guide.
Seven funds, with three sponsorship levels, are available.
Planning and Event Space Champion: $15,000 · Advocate: $10,000 · Supporting: $5,000
Goal: $15,000
Help us secure a convenient and accessible location for one of the four convenings. We welcome in-kind gifts such as space in your community health center. Estimated attendees: 40 people.
Immigration Experts and Trained Facilitators Champion: $15,000 · Advocate: $10,000 · Supporting: $5,000
Goal: $15,000
Supporting this fund will help cover the cost of paying for content experts, trained facilitators, and input from immigration experts and other advocates.
Translation & Interpreting Services Champion: $10,000 · Advocate: $5,000 · Supporting: $3,000
Goal: $10,000
This fund will help us develop the resource guide in English and Spanish, and provide interpreting services at all four convening events. If we reach or exceed our goal, we may be able to have it translated into one or two other needed languages. We welcome in-kind interpreting services.
Stipend and Meals Champion: $10,000 · Advocate: $5,000 · Supporting: $2,500
Goal: $10,000
This fund helps us provide meals and travel stipends to encourage support attendance and participation by Community Health Workers. Some CHW's are planning to travel over 70 miles round trip in some cases and will only be able attend because of the stipend offered.
Electronic Resources Dissemination Champion: $7,500 · Advocate: $3,000 · Supporting: $1,500
Goal: $7,500
The Silent Crisis Resource Guide along with other resource materials developed with input from all four convening events will be made available to community health workers at health centers across the country including a short webinar.
Year Long Advocacy Efforts Champion: $5,000 · Advocate: $3,000 · Supporting: $1,000
  Goal: $5,000
This funds will help us continue sharing this information to health center leadership and national, state, and local decision makers throughout the year via conference workshops, committee meetings, and issue briefs.
For over 46 years, Health Outreach Partners (HOP) has assisted community health centers in developing and implementing community health outreach programs that address the unmet needs of underserved members of their communities. For over 20 years, HOP has been partnering with the NWRPCA to provide training and support to community health workers and frontline staff. We are excited to work together once again to address this Silent Crisis and ensure access to high quality care to all. Our work is guided the fundamental belief that health is a human right; that a person's health and wellness is not a commodity. Most importantly, we believe that outreach is key to creating trusting relationships and ensuring access to quality care for the most marginalized people in their communities. Conversations about health and immigration are more important than ever. We really appreciate and value your support. For questions about sponsorship opportunities, contact:
| | |
| --- | --- |
| Rosa Mitsumasu Scotti, Development Specialist Community Health Improvement Northwest Regional Primary Care Association rmitsumasu@nwrpca.org | 206-519-5049 | Oscar C Gomez Chief Executive Officer Health Outreach Partners Oscar@outreach-partners.org | 510-268-0091 |
Health Outreach Partners is partnering with the Northwest Regional Primary Care Association (NWRPCA) to host, facilitate, and raise funds for the four convenings.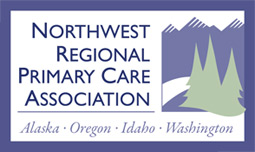 About the Northwest Regional Primary Care Association: The NWRPCA is a not-for-profit 501(c)3 membership-driven organization that serves community and migrant health centers in Alaska, Idaho, Oregon, and Washington (federal Region X). Founded in 1983, NWRPCA offers a range of programs and services to support and strengthen community and migrant health centers in the Northwest. NWRPCA works to ensure equal access, regardless of one's financial or insurance status, to primary and preventive health care for all residents in the region.
The content for the convenings will be developed by Health Outreach Partners in collaboration with: Lorena Sprager, Managing Member, Lorena Sprager & Associates, LLC.
Health Outreach Partners will revise the Silent Crisis Immigration Resource Guide in collaboration with: Lorena Sprager also of Nuestra Comunidad Sana of The Next Door, Inc., Mary Jo Ybarra-Vega Outreach and Behavioral Health Coordinator, Quincy Community Health Center Roger Rosenthal Executive Director, Migrant Legal Action Program
Reports, News & Updates
American Civil Liberties Union (ACLU): Advocates for civil rights through legal action, legislation and public education. Provides regular updates on policy changes in key issues areas including, but not limited to, immigration. Facebook: ACLU Nationwide Twitter: @ACLU
National Immigration Law Center (NILC): Defends the rights of low-income immigrants through impact litigation, policy analysis, and advocacy campaigns. Publishes regular news updates and educational resources. Facebook: National Immigration Law Center Twitter: @NILC_org
California Immigrant Policy Center (CIPC): Conducts research and policy analysis in order to advocate for and advance pro-immigrant policies at the state level. Provides educational resources and training to support capacity building at the community level. Facebook: California Immigrant Policy Center Twitter: @CALimmigrant
Resources for Outreach Staff
Self-Care: Taking Care of Ourselves So We Can Take Care of Others: Published by Health Outreach Partners, this resource provides an overview of self-care and its benefits, as well as strategies for building a culture of self-care that supports staff health and well-being, and helps health centers to recruit, motivate and retain staff.
Migrant Health Center Map: This interactive map, created by the National Center for Farmworker Health, allows viewers to easily locate community health centers funded through the federal Migrant Health Program. Health centers can be located by state, zip code or organization name.
California Primary Care Association's Immigrant Resources: CPCA has created a number of resources to support health centers serving and advocates of immigrant communities, including Know Your Rights resources in different languages, information about immigration raids, federal immigration-related memos and guidances, resources for DACA and undocumented immigrants, and current laws and executive orders around immigration. In addition, CPCA has also developed the following resources:
Health Care Access and the Immigrant Community Post: Published by the Insure the Uninsured Project (ITUP), this fact sheet describes California's immigrant community, outlines the barriers that immigrants face when accessing health care, and provides updates on state policy proposals that will expand access to health insurance coverage and care services for California residents, regardless of immigration status.