Kathy Jennings
Federally Certified Outreach & Enrollment Counselor
Carolina Health Centers, Inc. | Greenwood, SC
Anna Pavon
Migrant Program Coordinator
Eau Claire Cooperative Health Centers, Inc. | Leesville, SC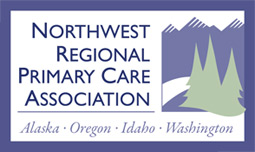 Come join HOP at the 2017 Western Forum for Migrant and Community Health from February 22-24, 2017 in San Francisco, CA. This year's theme, "Communities Mobilizing for Health Equity", will focus on how communities are working together to address health outcomes through innovative programs and models.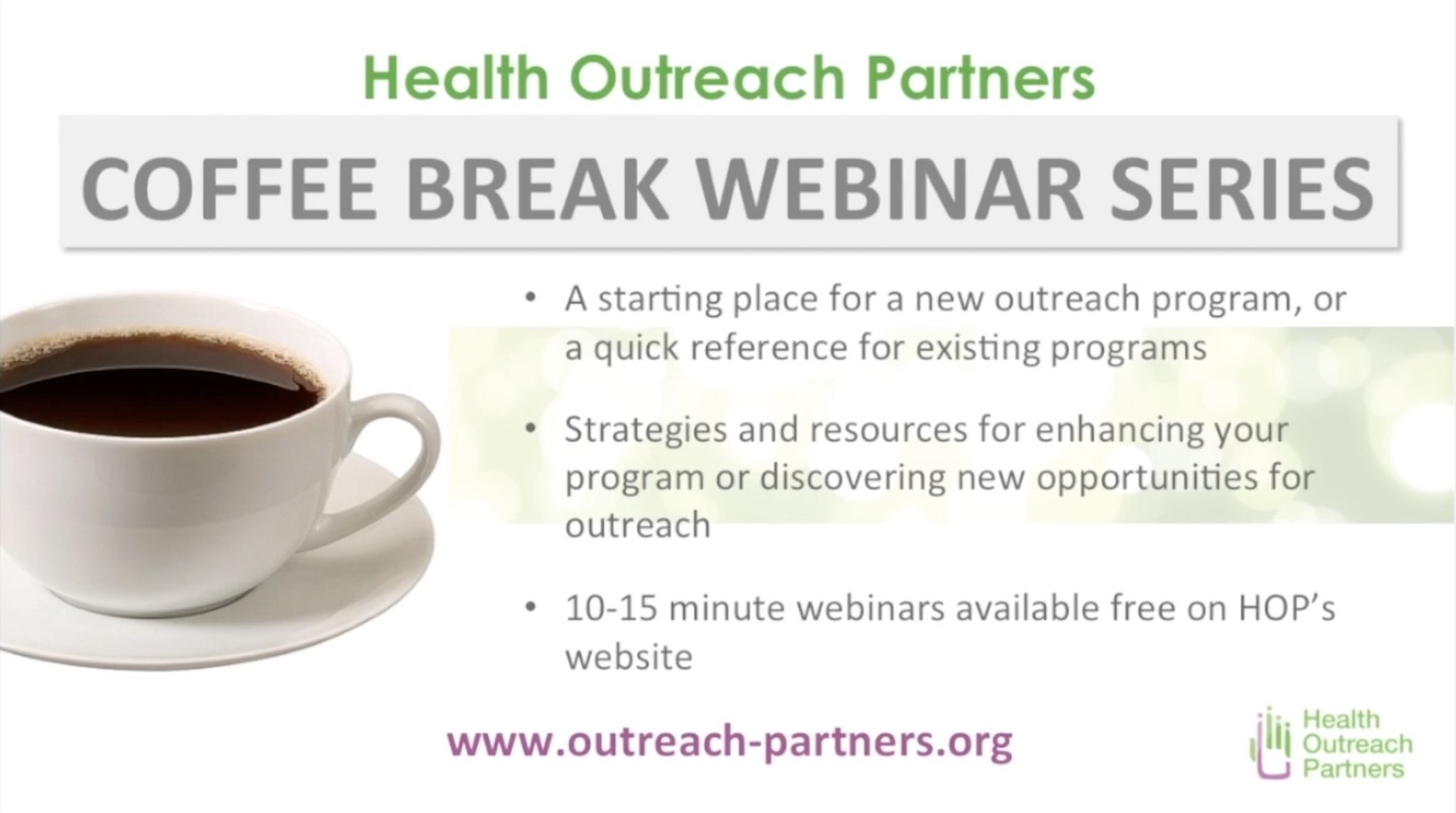 Interested in learning more about how to start a health outreach program or strengthen existing efforts? Check out HOP's latest coffee break webinar, "The 13-minute Outreach Starter Kit: A Brief Tutorial." This webinar provides an overview of our free online tool and tips for easily navigating through the available resources.

On October 27, 2016, HOP hosted a peer-to-peer webinar titled, "The Health Center Consumer Board Experience." After providing a brief overview to the requirements and functions to health center governing boards, HOP facilitated a discussion with three invited panelists: two consumer board members who spoke about their motivation and participation in this role, as well as one health center executive director who reflected on years of experience recruiting and maintaining a governing board. 
Panelists
Aisha Hampton-Bowser, La Clinica, Patient and Board Member

Alondra Chaparro, Valley Wide Health Systems, Patient and Board Member

Susan Bauer, Community Health Partnerships of Illinois, Executive Director
Learning Objectives
Participants will learn the importance of engaging consumers in planning and decision making at the board level.

Participants will have a better understanding of the experiences of a consumer board member.

Participants will identify one strategy for consumer board member recruitment.
Looking for ways to address transportation barriers at your health center? Check out these strategies that have worked for other health center around the nation. To learn more, take a look at HOP's new infobook, "Transportation and Health Access: Where Are We Now and Where Do We Go?"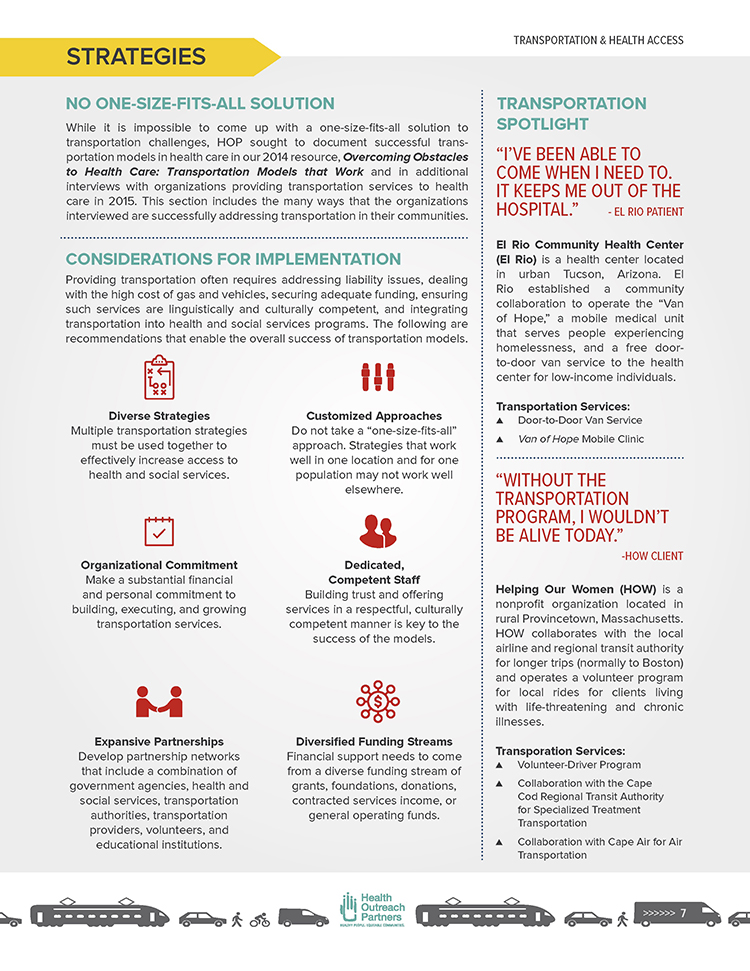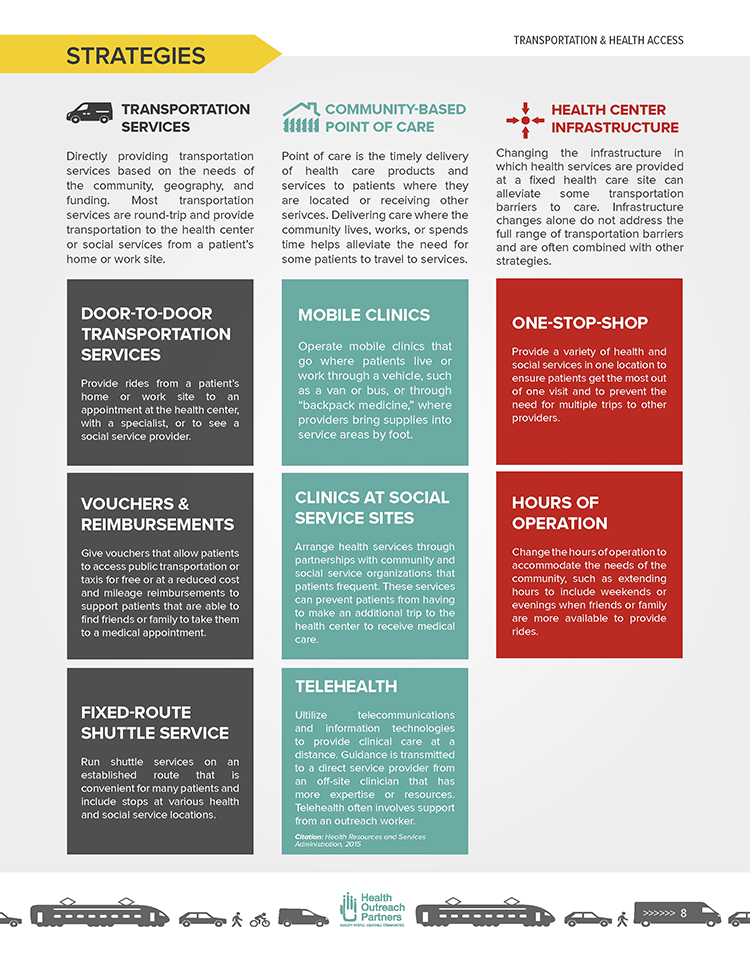 Health Outreach Partners remains committed to its vision of a country in which all people are valued, and in which equal access to quality health care is available to everyone, thus enriching our collective well-being. HOP stands together with our national, state, and local partners in our shared commitment to promote and preserve a path towards health equity and social justice for all members of our communities.
3.6 million Americans miss a minimum one medical appointment each year due to lack of transportation. Check out these infographics about the impact of transportation the health of your patients and the burden of missed appointments for health centers. To learn more, check out HOP's new infobook, "Transportation and Health Access: Where Are We Now and Where Do We Go?"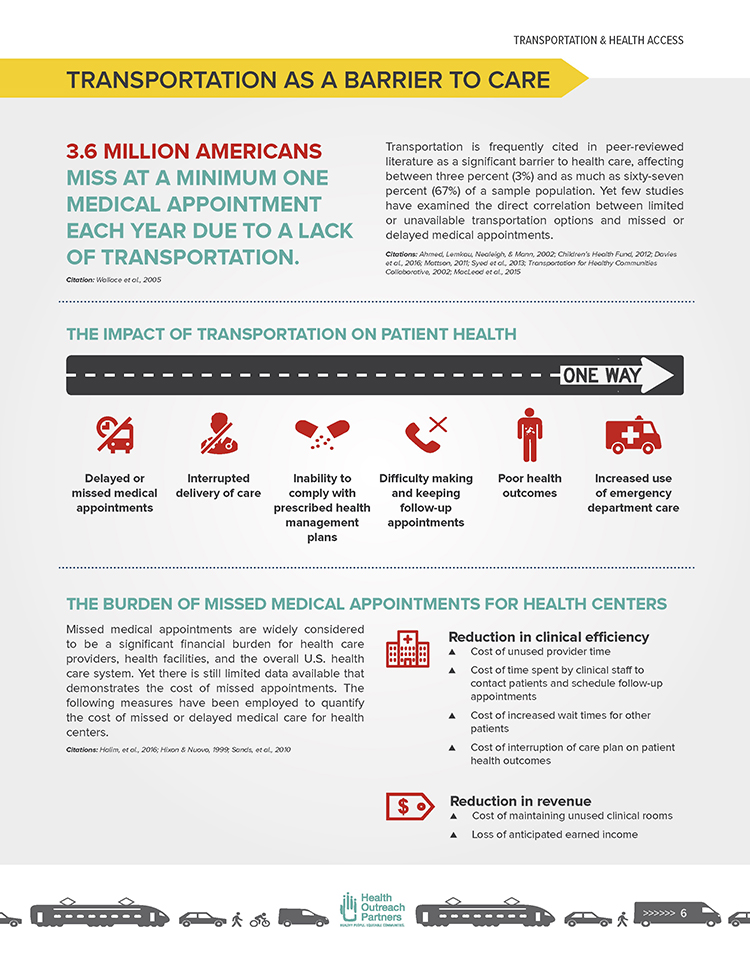 Interested in learning more about how transportation impacts access to health services? See below for key transportation terms and definitions as they relate to health access, and to learn more about some of the populations disproportionately impacted by transportation barriers. For more information, check out HOP's new infobook, "Transportation and Health Access: Where Are We Now and Where Do We Go?"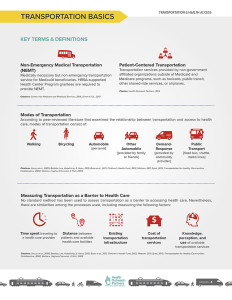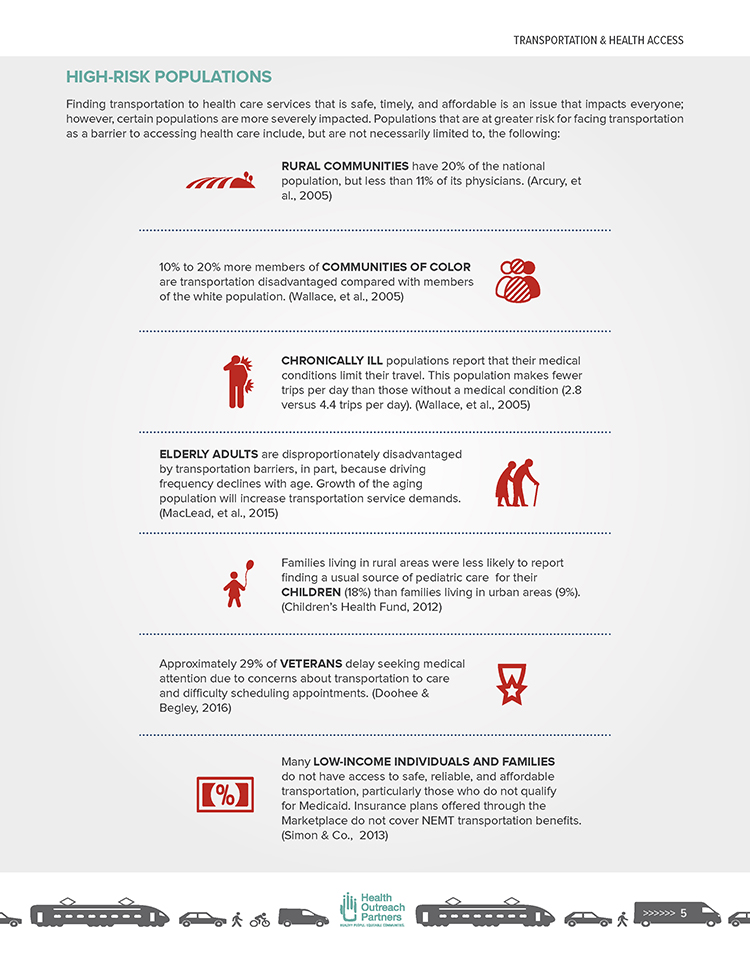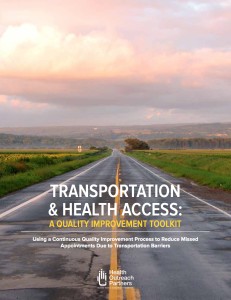 HOP is excited to announce a new resource: "Transportation and Health Access: A Quality Improvement Toolkit." As part of our Transportation Initiative, the toolkit was developed for health centers to better understanding the impact of transportation barriers on their patients and ways to improve existing efforts. The toolkit is a practical and easy-to-use tool that guides the user through the quality improvment process: Needs Assessment and PDCA cycle.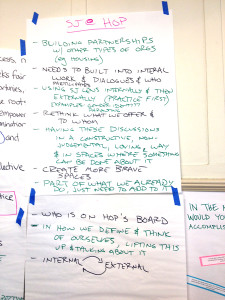 HOP is deeply committed to ensuring access to health and social services. According to one of HOP's board members, "Health equity is the number one reason why we are doing this work… why we are all here." [1] We understand that it is impossible to achieve health equity without a just and equitable society. Our commitment to social justice and health equity (SJHE) recognizes that health and well-being is affected by a host of factors, including where people live, work, and spend time. As a result, one of our central strategies is to promote SJHE to those serving underserved and vulnerable communities.
We are continually exploring the role of SJHE in our work in various ways. In 2014, a SJHE workgroup was formed to delve into the relationship between social justice, health equity, and HOP's work. In 2015, it was included as a key theme in our Strategic Plan. In 2016, the SJHE workgroup hosted an all-staff, full-day retreat facilitated by Human Impact Partners to examine and expand the way SJHE influences our work with clients as well as explore how it could further shape our organizational culture and norms.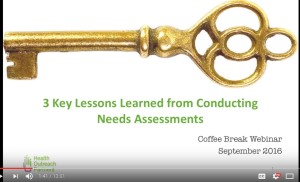 Health Outreach Partners (HOP) has released a 15-minute coffee break webinar titled "3 Key Lessons Learned Conducting Needs Assessments." HOP provides 3 key strategies on how to plan and conduct an effective needs assessment process.
Health centers and PCAs are invited to apply for the first-ever Social Determinants of Health Academy hosted by eight BPHC-supported National Cooperative Agreement (NCA) holders.  The Social Determinants of Health Academy is a six-month virtual training series pilot designed to help health centers and PCAs develop, implement, and sustain SDOH interventions in their clinics and communities. Selected organizations will participate in six web-based trainings covering program implementation, evaluation, and best practices.  They will also learn about training and technical assistance resources, and they will have opportunities to network with others engaged in similar work. Short applications are due Thursday, September 15. For more information and for the application, visit http://medical-legalpartnership.org/national-center/the-sdoh-academy/.
Jesseca Chatman
Community Outreach Specialist
Heart City Health Center | Elkhart, IN
By Caitlin Ruppel, Associate Project Manager, and Sonia Lee, Project Manager, Health Outreach Partners
This article is reposted from and featured in the April 2016 Issue of NWRPCA's QuickNotes.
"I've learned that people will forget what you said, people will forget what you did, but people will never forget how you made them feel." –Maya Angelou
As millions of Americans gain access to comprehensive health insurance under the Affordable Care Act (ACA), they are increasingly turning to Federally Qualified Health Centers (FQHC) as their preferred provider of care. One in fourteen people in the U.S. now identifies an FQHC as their primary source of preventive health care.  Health centers are adopting patient-centered and coordinated approaches to balance meeting the complex needs of a growing patient population while ensuring the delivery of quality care. One such approach is through the provision of excellent customer service, which helps health centers to remain a provider of choice for current patients and also become one for community members newly accessing care at their site.